Blog (Main Feed)
noun. a record of significant occurrences, experiences or observations.
Thursday 22.8.19
American Eagle:
Meet up with Matt Reiley project partner & co-conspirator for Our Beth. Matt is Associate Director of Conservation/Senior Conservator for the Central Park Conservancy, where he & his team are responsible for the stewardship of the Park's historic built environment. Since 2003, He has played a key role in projects including the Bethesda Terrace Arcade ceiling restoration. We have been working together in relation to the Minton Tile Ceiling over the last 10 years & have developed a strong friendship. This project is also designed to further deepen our relationship & explore the potential for shared practice & future collaborative work.
Matt is currently working off site on the the restoration of one of the historic cast iron eagle sculptures that once graced the Grand Central Terminal building before it was demolished & replaced with the current Grand Central Terminal building.
The following information is taken from the excellent Big Apple Secrets (Hidden Treasures of New York) blog:
Grand Central Depot was built by William Vanderbilt in 1898 as an expansion of the old station. There were four clock towers on the roof, and at the corners of those towers there were 12 huge cast iron eagles. The eagles at that time were recognised nationally as a symbol of the country's growth. They represented flight, movement, travel and were a symbol of patriotism. Different private estates & institutions bought other eagles. By mid-century, the majority of these estates had been divided into smaller lots, and many of the birds were almost lost.

Different private estates and institutions bought other eagles. By mid-century, the majority of these estates had been divided into smaller lots, and many of the birds were almost lost.

One of the eagles was found more than 70 years later. The couple from Bronx found it in the backyard of their newly bought house in Bronxville.

The bird was almost invisible because of the overgrowth. Their daughter went to school with the grandson of Mr. Conway , the chairman of the Metropolitan Transportation Authority, which owned Grand Central Terminal. The grown-ups got in touch and Mr. Grand Pre and Ms. Hawkes decided to donate the bird to the terminal project. It was placed at the Lexington Avenue entrance to the Grand Central Market in 1999.

In 2001 the Metropolitan Transportation Authority, which owns the terminal, rescued another eagle from a Franciscan Friars monastery in Garrison, N.Y. For many years it was mounted on a bluff overlooking the Hudson River on the former estate of U.S. Rep. Hamilton Fish in Garrison, N.Y. After undergoing extensive renovation, the eagle was installed above the terminal's southwest entrance, at 42nd Street and Vanderbilt Avenue, complementing the other original eagle perched above the entrance to Grand Central on Lexington Avenue and 43rd Street.
The eagle Matt is working on is located at Philipse Manor (Metro-North station), a stop on the Hudson Line of the Metro-North Railroad. The Philipse Manor neighbourhood immediately adjacent to the station is a subdivision of historical Sleepy Hollow, West Chester County NY made famous in part by Washington Irving's 'The Legend of Sleepy Hollow'.
Yonkers Station:
An unplanned lunch time stop at Yonkers Station provided an unexpected tile treat. This Metro-North Railroad & Amtrak railroad station serving the Yonkers, New York. It serves Metro-North commuter trains on the Hudson Line. It's a fabulous historical building &a stunning example of Guastavino Tile… on another pretty spectacular vaulted ceiling!
The current station building was built in 1911 for the New York Central & Hudson River Railroad (NYC) in the Beaux-Arts style. The architects were Warren and Wetmore, one of the firms responsible for Grand Central Terminal. It was meant to be a smaller version of Grand Central; Guastavino tiles are featured prominently in both stations.
Bethesda Terrace, Central Park:
On returning to Manhattan; I made my way to Bethesda Terrace for a detailed 'reccy' of the place ahead of our pop up events planned for the weekend. The most important aspect of this was to try & connect with some of the street artists who regularly perform under the tiles in the Arcade. It's important to understand that for some artists the Arcade is one of the most coveted & valuable performance locations on Manhattan (& arguably in the world!). The more established artists have been performing in the 'cathedral' for many years; in some cases many decades. As a newbie; you can simply walk in, set up & 'busk' but you just don't; it doesn't work that way. Most street artists fundamentally understand & respect that this is about community (& territory) of course. There's nothing written down or formalised about these 'rules of engagement' but you need to learn how this fascinating self-organising community operates & act accordingly. If you conduct yourself in a civil & respectful way & are good at what you do (being ruthlessly blunt) then you will be given a chance; that's just the beginning of course.
The tiled arcade is very special; it's a magical jewel box full of gems. It is very special for artists; it has a unique energy & ambience that inspires, enhances & elevates their work. Although historic it more than breathes today is It offers an almost unique footfall in a relatively confined space but one that was designed for massive 'throughput'; that's highly valuable for both audience numbers & potential earned income. We will explore all of these themes in more detail with the performers themselves over the weekend. An estimated 42 million people visit Central Park each year including local regulars. Not every visitor makes for Bethesda Terrace & the Arcade of course but most tourists certainly do so whichever way you carve the numbers… that's a heck of a lot of people!
Central Park's 1860s Minton Tile Ceiling made in Stoke-on-Trent, England is without doubt the most visited & photographed architectural ceramic work in the world. Just pause & think about that again for a second…
THE MINTON TILE CEILING AT BETHESDA TERRACE, CENTRAL PARK, NYC IS THE MOST VISITED & PHOTOGRAPHED ARCHITECTURAL CERAMIC WORK ON THE PLANET!
'Our Beth' is a story that everyone in the City of Stoke-on-Trent & North Staffordshire needs to know. The Potteries should be immensely proud; forget our characteristic (& endearing) 'humility' & self deprecating sense of humour for once… we need to share this story as loudly & proudly as possible with anyone who will listen! Although arguable of course; these 16,000 encaustic Minton tiles represent our city's single most significant contribution to world culture; that's important.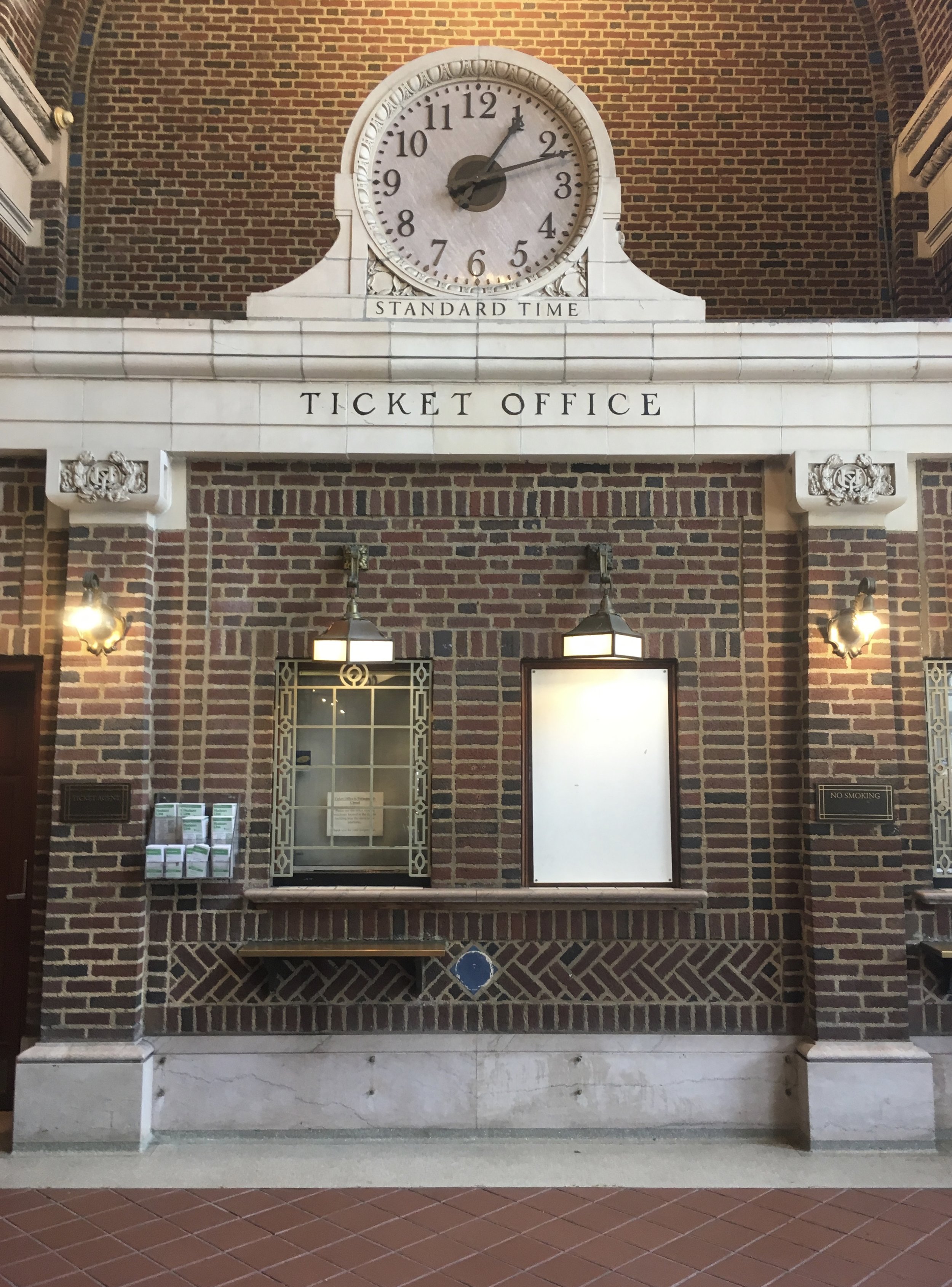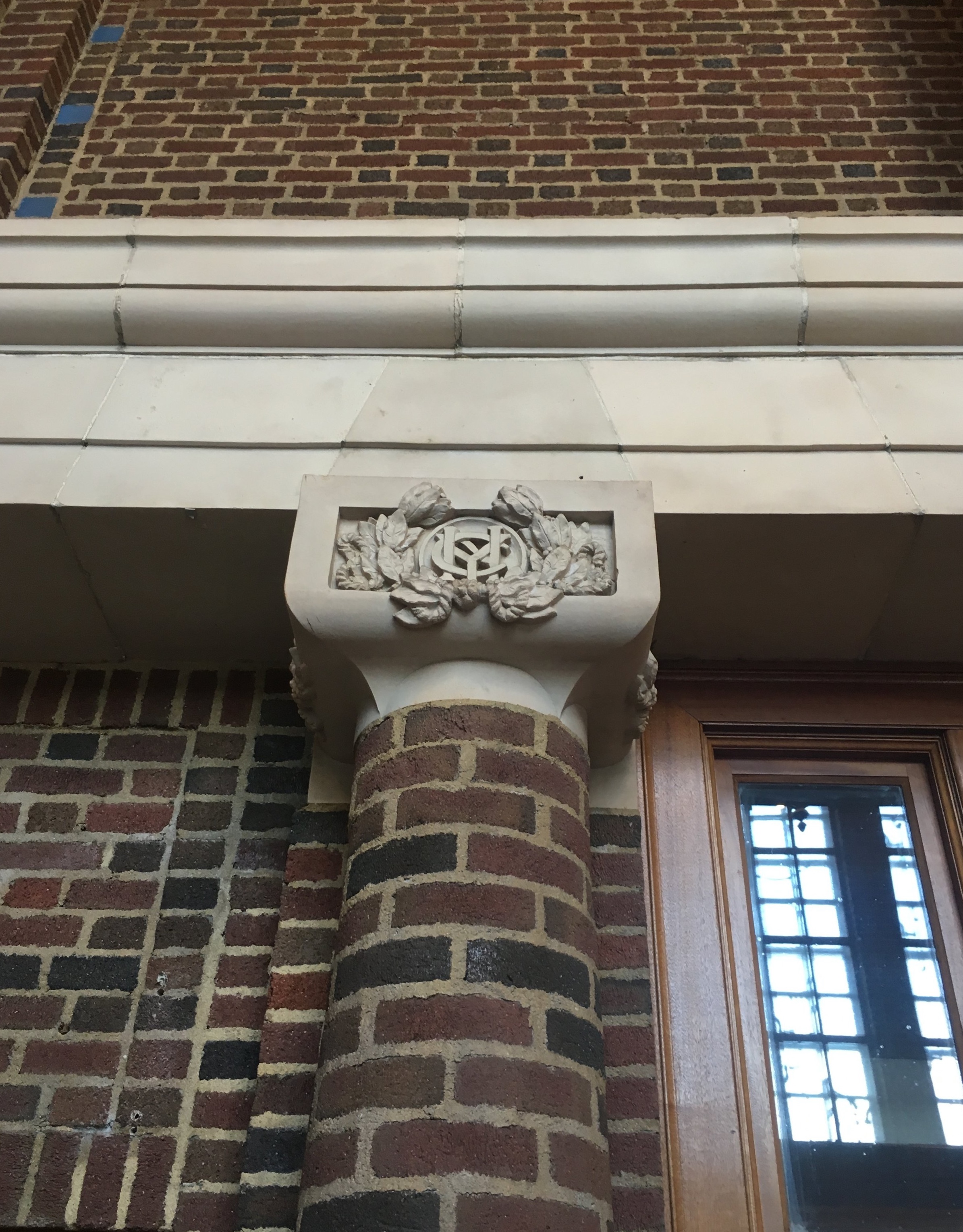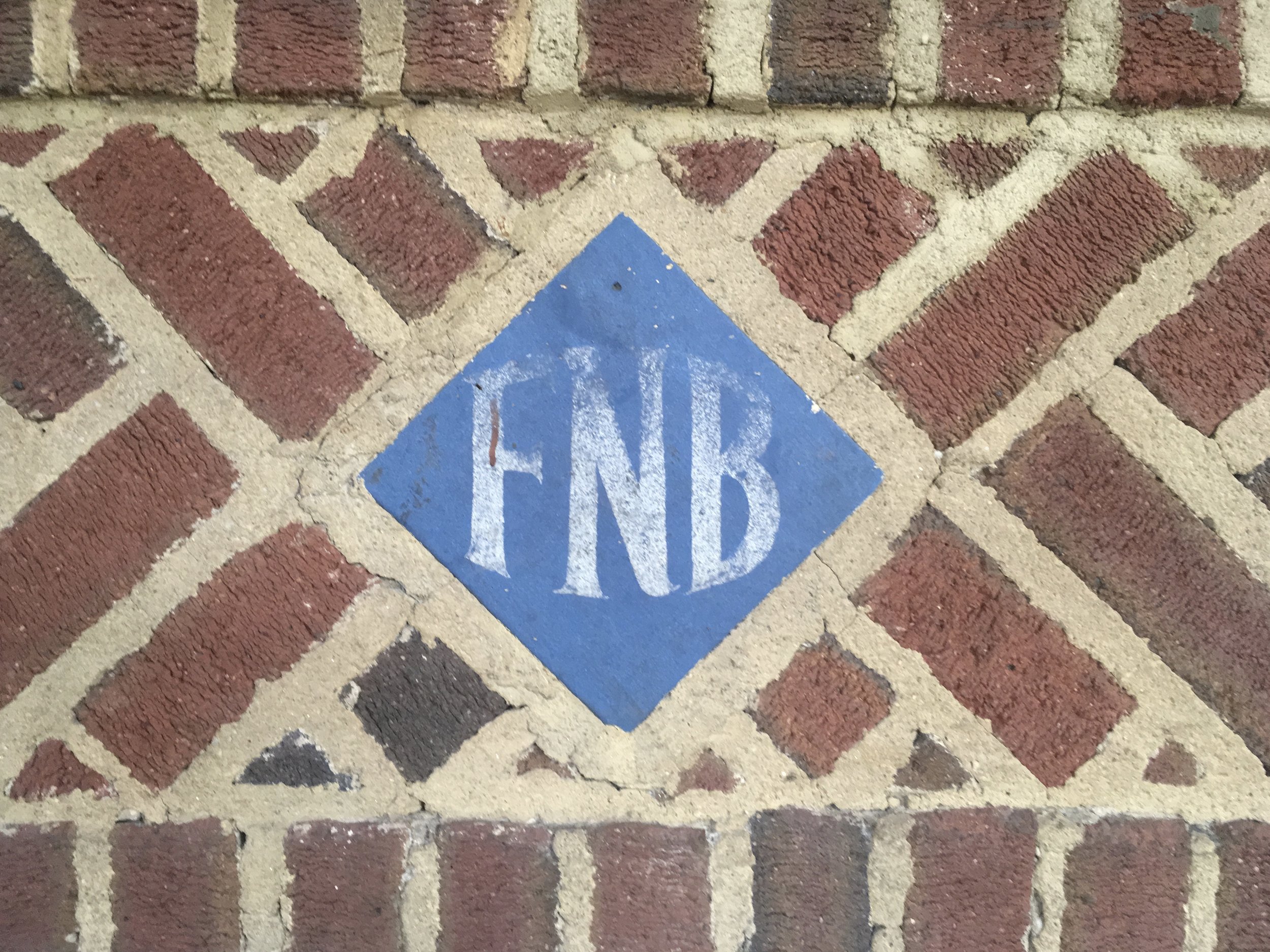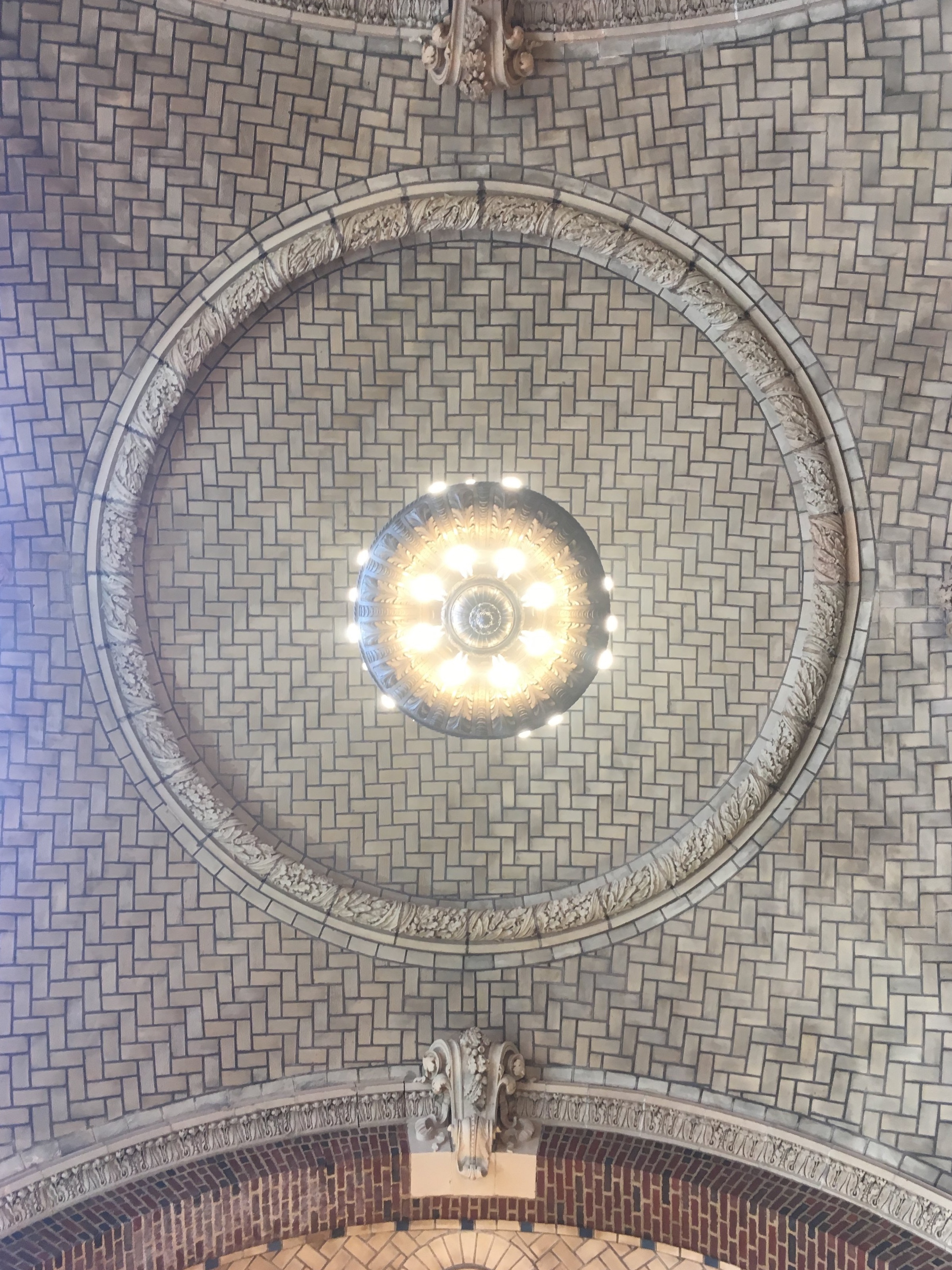 'Log' posts will aim to provide a simple record of key activities. If a subject lends itself to more detail it may become a post in its own right & could be presented in a different form i.e. audio interviews, video, etc. We won't post every day but will share daily details we think are relevant & might be of interest to you. It may take a couple of days to catch up with log posts. The log will require a little more 'discipline' & provide a thread to remember, track & map progress. The content might also provide a useful starting point for linking thoughts, random themes & seemingly disparate narratives. Some of the forays described may seem somewhat 'off piste' to begin with; please bare with us.* Although these 'meanders' might turn out to be blind alleys they may also provide a rich seam or useful cross reference to pursue. Hey, we've decided to do it anyway so here goes…

*Please use 'tags' to search, filter & focus on your interests.
Wednesday 21.8.19
Flushing, Main Street to Grand Central; MTA No. 7 Subway Line:
Flushing, Main Street; MTA Subway to Grand Central (Hudson Yards). No.7 Subway has been called 'the international express' as the neighbourhoods & stops reflect some of the truly incredible cultural diversity of NYC (or Queens & Long Island City anyway). Here's a taste of the stops & communities along the way:
Flushing-Main Street: Shanghai, Taiwan, Chinese American (Central to South East Asia). Flushing is an emerging city in its own right.

103 Street-Corona Plaza & Junction Boulevard: Mexican, Cuba, Bolivia, Venezuela & The Caribbean.

90th Street-Elmhurst Avenue, 82nd Street-Jackson Heights & 74th Street Broadway-Roosevelt Avenue: South Asian, Indian, Pakistani & Bengali.

69th Street, Woodside-61st Street, 52nd Street, 46th Street & 40th Street: Little Manila (Filipino Community), Korean, South Asian, Chinese & other Latin American 'towns'.

33rd Street: Turkish, Egyptian (Middle Eastern) & in Astoria, Steinway Street is known as 'Arab Town'.

Also dotted amongst these neighbourhoods there are a fair few Europeans as well: Irish, Scots, Germans, Italians & English.
Grand Central Station:
"Yeh; been there done that"; OK it's high up on the tourist 'must visit' list but it really is an incredible space or rather series of connected spaces. The focus for my visit today was another famed tile ceiling; Raphael Guastavino's stunning vaulted ceramics & arches that grace the Dining Concourse & famous Oyster Bar. There are some photos in the gallery below to hopefully whet your appetite & if you want to find out a little more click here: Guastavino
Argosy Book Store:
Even more seemingly tangential than Grand Central to the core 'Our Beth' narrative is Argosy Book Store. However, it was an important part of the serendipity that 'guided' me to the Minton Tiles at Bethesda Terrace Arcade in the first place. It's a story I will (re)explore & share at another time but suffice to say it involved books! Argosy is a Manhattan institution. It's located in a fabulous old six-floor building in Midtown Manhattan (116 East 59th Street) & surrounded by soaring skyscrapers. It's been around since 1925 & continues to defy it's brazen neighbours to this day. If you're interested click here: Argosy Book Store
The Central Park: Cynthia S. Brenwall with Sara Cedar Miller (NYPL):
New York Public Library (NYPL) is truly up there with the world's best of course. The grand building is adjacent to Bryant Park. Its internationally significant collection forms the basis for public & academic research. It is custodian to some very special items* & promotes a lively exhibition programme. The Library is renowned for its extensive study rooms for anyone & everyone welcome to use desk space. The tour is a must if you ever visit; in the meantime take a peek at the excellent online resources by clicking here: NYPL Digital Collections
*Including Stoke-on-Trent related gems like this: 'Pavement in encaustic tiles by Minton & co. of Stoke-upon-Trent'.
So back to our talk tonight. There is a talk about Central Park by two of the NYC's eminent professionals; Cynthia L. Brenwall, Conservator & Art Historian for New York City Municipal Archives & Sara Cedar Miller, Historian emerita of the Central Park Conservancy since 2017 & author of the definitive 'Central Park, An American Masterpiece'. Click here for more details & purchase.
Cynthia has recently published an important book; 'The Central Park: Original Designs for New York's Greatest Treasure' is the story of the creation of New York's great public park, from its conception to its completion. New York City Municipal Archives conservator and art historian Cynthia S. Brenwall takes us back in time and includes details like the original winning competition entry, detailed maps, as well as the original designs for buildings, fixtures, and infrastructure. Click here for more details & purchase.
We will be visiting Cynthia at the Municipal Archives next week & will publish details of our ongoing conversation; specifically about the rediscovered original drawings including very exciting original designs for the Minton Tiles. We will also be connecting with Sara & will share her expert perspectives on the tiles & Terrace.