Our Beth | Project Details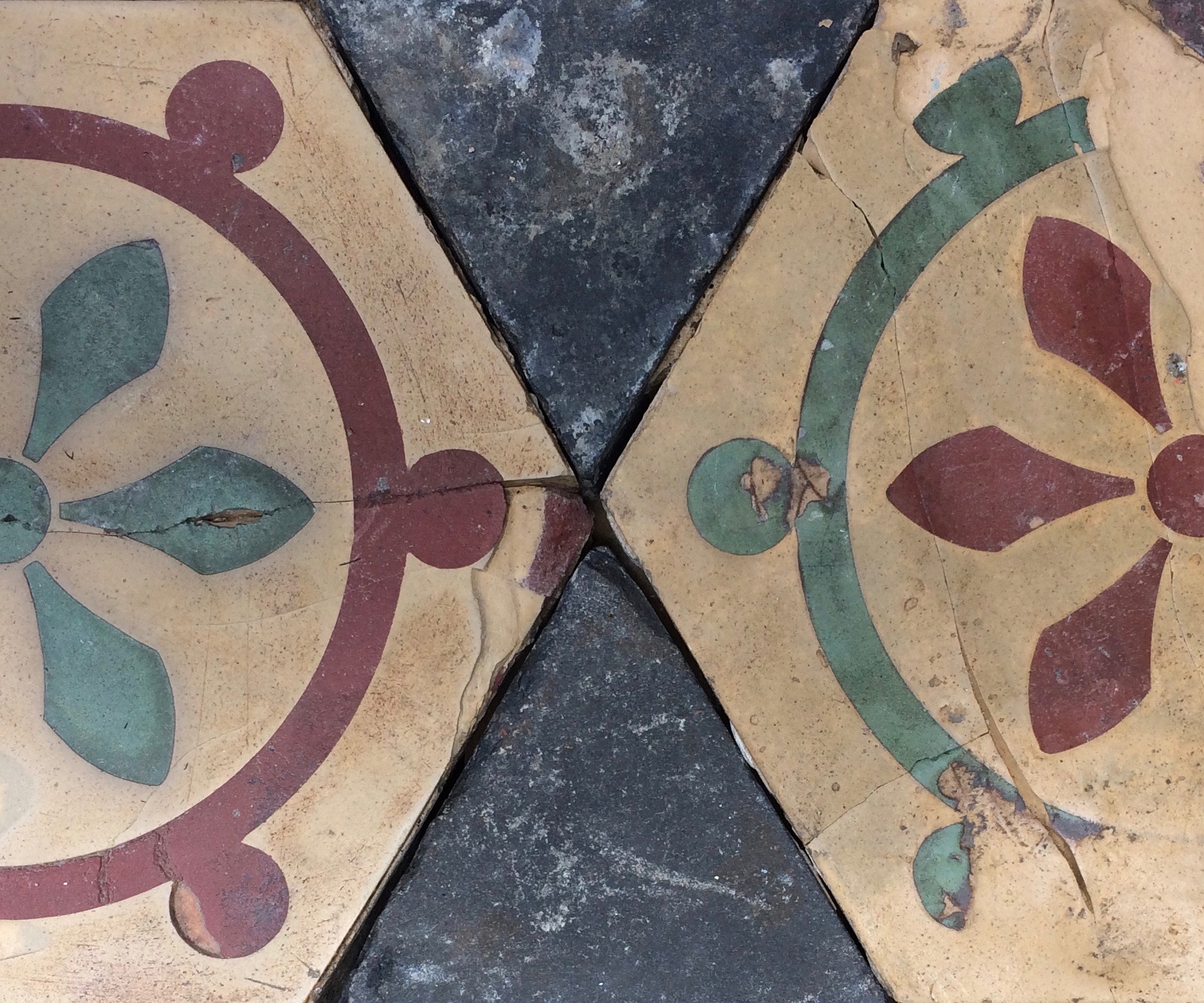 A Transatlantic Love Story
Minton Tiles c. 1865 -1867
Bethesda Terrace, Central Park NYC (USA)
Manufactured in Stoke-on-Trent, England
Background: Bethesda Terrace was designed as the formal centrepiece of Central Park, New York City. It's affectionately known as 'the heart of the park'. The majestic Arcade is famed for its unique Minton Tile Ceiling created with nearly 16,000 encaustic tiles made in The Potteries (Stoke-on-Trent, England) over 150 years ago. Less well known is the 'lost floor' also commissioned from Minton & installed at the same time in the mid 1860s; but sadly replaced by 1911 after suffering from serious water damage & subsidence. The floor designs were very different to those of the ceiling & it was created using an estimated 45,000 bespoke encaustic & (smaller) geometric tiles. The original vision for ceiling & floor tiles was hugely symbolic & significant for lots of reasons & its loss means that Bethesda Terrace & Central Park are effectively missing a very important part of this magnificent landmark.
The grand vision including Bethesda Terrace was outlined in Olmsted & Vaux's Greensward Plan for Central Park. However, the somewhat unsung hero behind the exquisite design details including the Minton Tiles was Jacob Wrey Mould; a then recently naturalised British Architect who had previously worked under Owen Jones; the influential Architect & Design Theorist famed for his 'Grammar of Ornament' (published in 1856). Wrey Mould's Minton Tile designs for Bethesda Terrace clearly owe much to his earlier experiences with Jones.
Project: A small consignment of original ceiling & floor tiles have made a unique return journey from Manhattan - via Liverpool - to their 'birthplace' in Stoke-on-Trent as part of a transatlantic cultural (re)connection project led by Danny Callaghan (UK) & Matt Reiley (USA). The two artists undertook a month-long odyssey - guided by the original transit route - which aimed to celebrate the historic commission & promote a contemporary conversation about the wider cultural significance & value of this majestic tile masterpiece.
The Minton Tile Ceiling at Bethesda Arcade is the most visited & photographed architectural ceramic in the world; with many of the estimated 65million visitors making their pilgrimage each year. Over the decades the tiles & terrace have developed an almost mythical reputation as a focus for love, protest and congregation. A wide range of individuals & communities have strong connections with this location & these tiles; many people (rightly) lay claim to 'Our Beth' as the focus & backdrop for their own significant experiences down the years.
How about you? Do you have a connection with Bethesda Terrace & the Minton Tile Ceiling? You might own Minton Tiles or maybe you or your family even worked for the company & could share Minton memories? Perhaps you can shed more light on the history & contemporary nature of some of the key places that feature along the original transit route: Central Park, Port of New York, Liverpool Docks, Trent & Mersey Canal or The Potteries? What's your 'Our Beth' story?
The project encouraged a wide range of people to get involved & join the conversation between August & September 2019:
Weekend Pop Up Events (Heritage Buskers, Secret Museum & Shared Tile Tales):
24th & 25th August 10:30am - 3:30pm at Bethesda Terrace, Central Park NYC (USA) Minton Tile Ceiling, Bethesda Arcade (Bethesda Terrace & Fountain).

31st August & 1st September 10:30am - 3:30pm at South Street Seaport Historic District NYC (USA) Various locations through the two days including: Fulton Street, Schermerhorn Row, Pier 16, Peck Slip, Pearl Street; check our Twitter account on the day for locations & come find us!

14th & 15th September 10:30am - 3:30pm at Albert Dock, Liverpool (UK)* Various locations through the two days including: Salt House Quayside, Pump House, Merseyside Maritime Museum, Canning Dock, Piermaster's House, Dukes Dock; check our Twitter account on the day for locations & come find us!

21st & 22nd September 10:30am - 3:30pm at CLAYHEAD, Stoke-on-Trent (UK)* Winkhill Mill, Swan Street, Stoke-on-Trent ST4 7RH. Click here for a location map.

*UK dates coincided with national Heritage Open Days 2019; click here for more information.
Website & Social Media
Everyone was able to follow the journey & join the conversation by exploring the journal (blog), listening to our podcasts & interacting with us on Twitter @potteriestiles. Our website social (media wall) also enables you to connect with us & share your contributions if you use Twitter, Facebook or Instagram & use #OurBeth (click here to check it out).
Tile Tales & More…
Here's a taster of the original transit route & some of the shared stories Our Beth will explore & celebrate; hopefully with your help! The images are arranged in reverse order to echo the 'return journey' to be retraced during the project;
New York - Liverpool - Stoke-on-Trent