Shorter & Sons
Andy (Mary's Son): 'This bowl is my Mum - Mum knew all the artists & I mean all of them… Clarice (Cliffe), Susie (Cooper) & Mabel (Leigh). Mabel gave her this bowl as a birthday present - she loved it & so do I!'
Recesso
1932 ART DECO, NUDE. CELADON GREEN SOAP DISH RICHARDS TILES RECESSO RANGE.
Lion
Dave: 'I worked at the 'heavy clay' end but made animals for fun when we were quiet... I threw them in the plunger at the end of each shift.'
Ballet
Vera: 'Dance has been my life... I'm 21 again every time I look at this tea set!' [Royal Stafford: 'Ballet']
Brown Betty
John: 'I worked at Richards Tiles... it was that dry in there we drank tea for England! When I finished, it was the one thing I wanted.'
[Brown Betty, James Sadler & Sons]
Aynsley
Mavis: 'I'm guessing it's an egg cup so never quite been sure why the golden cockerel is featured rather than a hard-working hen... typical!'
Forest of Flowers
Richard: 'My life is dedicated to biodiversity & urban ecology - it's 'Forest of Flowers' by Wood & Sons... what else could I collect?'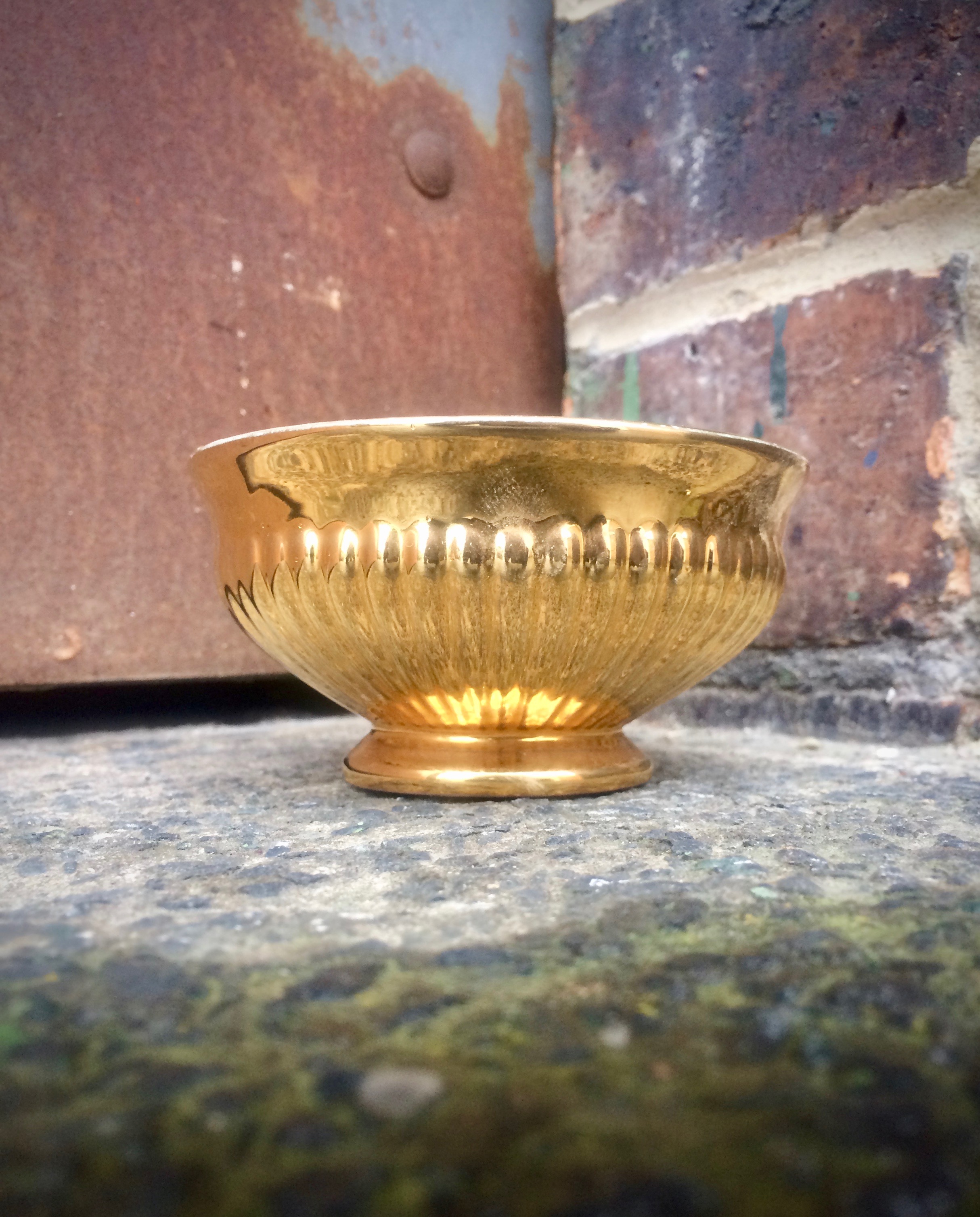 Royal Winton (Grimwades)
Sam: 'All that glitters & all that... but still precious to me'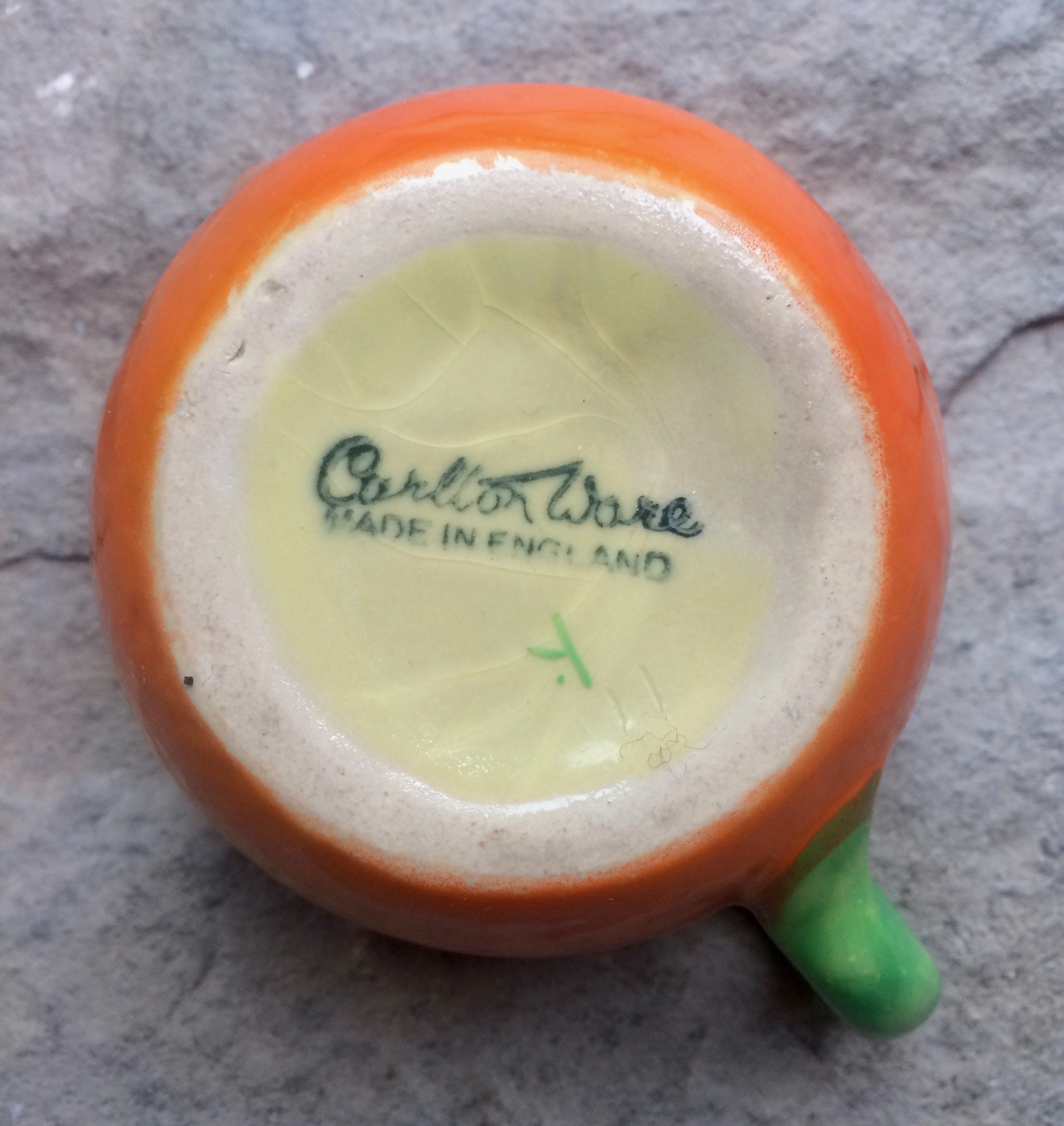 Carlton Ware
Eileen: 'Our Sunday lunch boat... gravy never tasted so good! Carlton was round the corner, we all worked there at some point.'
Company: Carlton Ware
Summary: Carlton Ware was a pottery manufacturer based in Stoke-on-Trent. The company is known for its often rather garish tableware (in some peoples' opinion), often in the form of highly decorated leaves or fruit, and the ceramic toucans it made as promotional items for Guinness. It produced hand-painted domestic pottery in high art deco styles during the 1920s and 1930s.
History: The company was established in 1890 by James Frederick Wiltshaw, William Herbert Robinson and James Alcock Robinson trading under the name of Wiltshaw and Robinson. The trademark "Carlton Ware" was introduced in 1894, and the company's factory was renamed the Carlton Works.
In 1911 the business partnership between Wiltshaw and the Robinsons was dissolved, leaving Wiltshaw to form a new limited company called Wiltshaw and Robinson Limited. Following the death of James Wiltshaw in 1918, due to an accident at Stoke-on-Trent railway station, control of the company passed to his son Frederick Cuthbert Wiltshaw. The company continued to expand, acquiring Birks, Rawlins and Co. in 1930.
Wiltshaw's wife Alice was brutally murdered on 16 July 1952, during a robbery at the couples home 'Estoril', a large 14 room house at Barlaston, Staffordshire. Leslie Green, who had previously worked as a chauffeur for the family, was convicted of the murder and hanged at Winson Green Prison on 23 December 1952 by Albert Pierrepoint.
The company was renamed Carlton Ware Limited in 1958 and following the death of Frederick Cuthbert Wiltshaw in 1966, the company was sold to Arthur Wood and Sons. The company continued to trade well until developing serious financial difficulties in the late 1980s, which forced it into receivership in 1989. An unsuccessful attempt was then made to rescue the company by Grosvenor Ceramic Hardware, with production finally ending in 1992.
In 1997 the Carlton Ware brand was resurrected by Francis Joseph of the Carlton Ware Design Centre, Roslyn Works, Stoke-on-Trent. It continues to manufacture novelty items aimed at the collectors' market.
More information (ThePotteries.org): Carlton Ware
New Gallery